Beautiful made to measure mirrors in Southend
Getting the ideal mirror can be a tricky proposition. Of course, you could traipse around the various department stores and see if there is one that catches your eye. You could shop online and find something closer to your tastes if you don't mind paying the exorbitant postage costs of sending so large and fragile an item in the post, and the possibility of it being damaged in transit.
At Ledlite Glass, we're pleased to be able to offer you a third alternative. A unique, bespoke mirror, designed with you in mind.
Mirrors for every eventuality
We make a huge variety of mirrors for our clients and customers in Southend and the surrounding areas. While we have some basic designs and some standard sizes that you are welcome to purchase and take home, we pride ourselves on ensuring that our customers are satisfied at all times with the product and the service they receive from us.
No matter how large or small your room, we can craft a mirror to fit. Better yet, we can design a mirror that will best capture the available light in the room, and complement its size and dimensions. So, whether you're looking for a small, round wall mirror for a bedsit in Rayleigh, or a colossal mirror that covers an entire wall to grace the conference room of your office in Rochford, Ledlite Glass's team of expert designers and engineers can produce one to suit.
A mirror is unique to the person using it and it should reflect (if you'll pardon the pun) something of their personality. This is why we have such a vast range of edgings and finishes available. You may prefer a traditional frame, in which case we have a number of designs for you to choose from, that can be tailored to the specific dimensions of your new mirror. Alternatively, some people preferred bevelled mirrors, where indentations are cut into the glass itself, around the edges, to produce a similar effect to a frame, albeit a minimalistic version.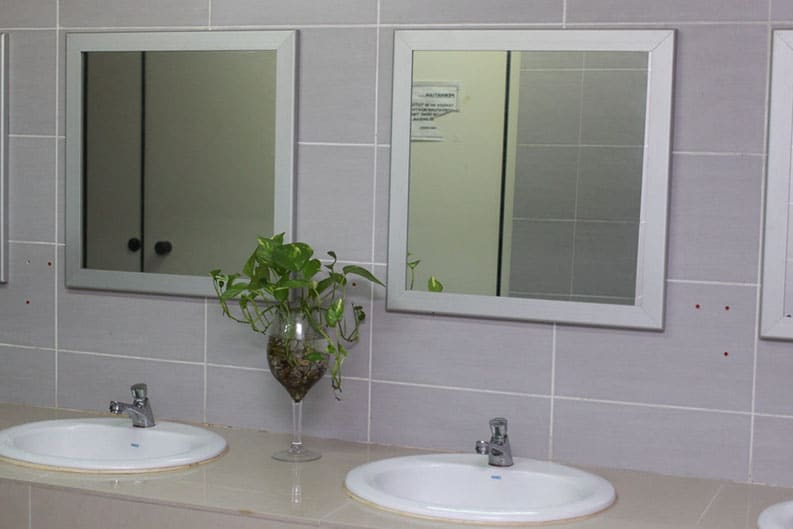 At Ledlite Glass, we are experts in all areas of glasswork, including mirrors, and we know that sometimes your standard mirrored glass just isn't enough for that perfect piece you have in mind. We understand this and want to make your mirror exactly the way you envision it in your head.
It's for this reason that we offer different types of glass for the construction of your mirror, from two-way mirrors ideal for camouflaging security cameras in your home or office, to condensation-resistant glass that is perfect for bathrooms and wet rooms.
No matter what kind of mirror you have in mind, Ledlite Glass and our dedicated team of mirror craftsmen will be able to produce one to your exact specifications. So call our team today on
01702 345 893
, or drop into our Southend shop, and let us help you design the mirror of your dreams.