Expert glaziers available in Southend
At the heart of Ledlite Glass is our team of highly-trained and professional glaziers. Whether you want to install a full set of windows in Rayleigh, or whether you need to replace a single broken pane in Rochford, they will sort things out to your precise requirements.
We get the glass for many of our windows from Pilkington Glass. Founded almost a century and a half ago, this St Helens-based company has grown into an international brand with offices and factories around the world. A family company, just like us, they produce glass of exceptional quality, which is precisely the reason we use them in our own windows and fixtures. We believe that the quality of our workmanship ought to be matched by the quality of our product and all of its component parts.
While we deal in traditional single- and double-glazed windows, our glaziers can also fit toughened safety glass, coloured panes, fire safety glass, and leaded lights, and any other variations you can think of.
Glass Replacement Service
At Ledlite Glass, we're not only here for large installation projects involving new frames, and custom panes. We're just here for the little jobs too, those that mean so much to you.
Misted double glazing units
If the glass panes of your double-glazing window or door units have become misted or foggy, this is normally an indication that the seal of the unit itself has failed. This means that air and moisture have been able to seep into the gap between the two panes and that the vacuum inside the unit (which is what gives double-glazing its unique sound absorbing and heat retaining properties) is no longer effective.
Whilst such units can be dried, vacuumed, and resealed, we find that it is often easier, cheaper, and quicker to simply install a replacement glass window or door panel unit. With our extensive range, we can guarantee that we find a match to your former double-glazing unit.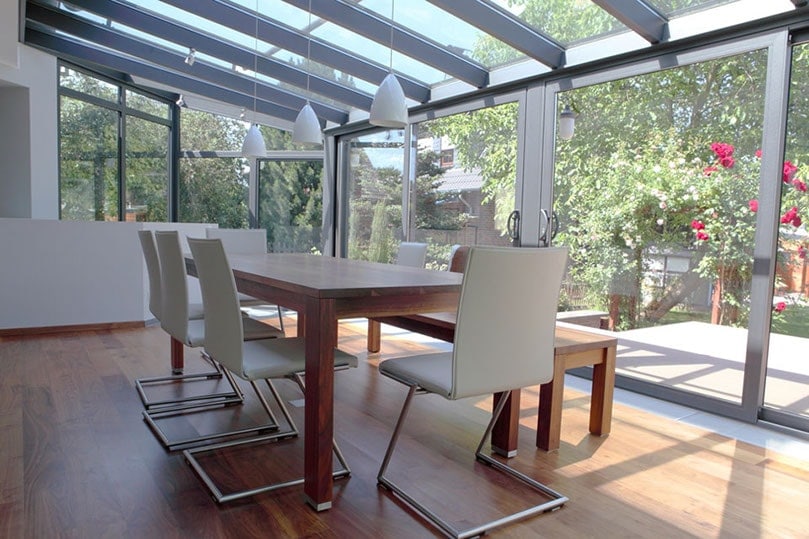 Emergency Glass Replacement Service
As well as being an inconvenience, a broken glass is also a security concern. No matter if it came about as the result of an accident, or a break-in, we understand the need to get things back the way they were, and as soon as possible.
That's why we offer a complete same-day glass replacement service. Simply call our Southend shop on 01702 345 893 for a free quote and a member of our team will arrange for our glaziers to come out and replace your broken window as quickly as possible.
So call our sales team today on 01702 345 893 and let us walk you through the process of getting your new windows put in, or your damaged ones replaced. All our staff are highly trained and have an in-depth knowledge of our products and services. Whatever you want, we'll endeavour to make it a reality.
Plus, get a FREE no-obligation quotation for the work, and see if you can get that same level of quality and professional for cheaper anywhere else.